Students from Appalachian State University's student chapter of the National Association for Business Economics and faculty in the Department of Economics in the Walker College of Business have recently conducted an economic analysis of Blood Sweat and Gears (BSG), a popular, long distance road bike ride held in the High Country of North Carolina.
The App State students -- Sitara Brent, Lianna Palko-DiStefano, and Benjamin Peña -- measured the impact of last year's race.
They estimated the economic impact of the event on the region to be $616,000.
Considering [participants] traveled from their homes and spent the night in the area, average total spending was $690 during their stay. The top two categories for expenditures were lodging and food/supplies. Average lodging expenditures were $373. Average expenditures at restaurants were $135, and $58 was spent on groceries.
Read the full report: Economic Impact of the 2022 Blood Sweat and Gears
BSG will be held on June 24, 2023, and proceeds from the ride are donated to a number of local charities. Learn more about, or register for, the next BSG on the Blood Sweat and Gears website.
About the Center for Economics Research and Policy Analysis (CERPA)
The Center for Economics Research and Policy Analysis (CERPA) at Appalachian State University enables decision-makers to implement policies that better achieve targeted outcomes by producing research and disseminating information on current economic and policy issues. Housed in the Walker College of Business Department of Economics, CERPA maintains the Appalachian Experimental Economics Laboratory (AppEEL) as part of the experimental economics program and encourages faculty and student student research. For more information, visit cerpa.appstate.edu.
About the Department of Economics at Appalachian State University
The Department of Economics in Appalachian State University's Walker College of Business is an intellectually vibrant place for students and faculty. As a research-intensive department committed to student learning, the department offers a wide range of courses that provide critical-thinking and problem-solving skills, complemented by student-faculty research collaboration. Our faculty members are engaged in research that contributes locally and globally in areas related to energy, environmental, development, trade, health, sports and tourism. The Department of Economics is ranked among the leading U.S. economics departments for research productivity, and is particularly strong in environmental and experimental economics. Learn more at economics.appstate.edu.
About the Walker College of Business
The Walker College of Business at Appalachian State University delivers transformational educational experiences that prepare and inspire students to be ethical, innovative and engaged business leaders who positively impact our community, both locally and globally. The college places emphasis on international experiences, sustainable business practices, entrepreneurial programs and real-world applications with industry. Enrolling approximately 3,000 undergraduates in 10 majors and 175 graduate students in three master's programs, the Walker College is accredited by AACSB International – the premier global accrediting body for schools of business. Learn more at https://business.appstate.edu.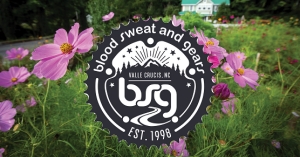 Tags: